WELCOME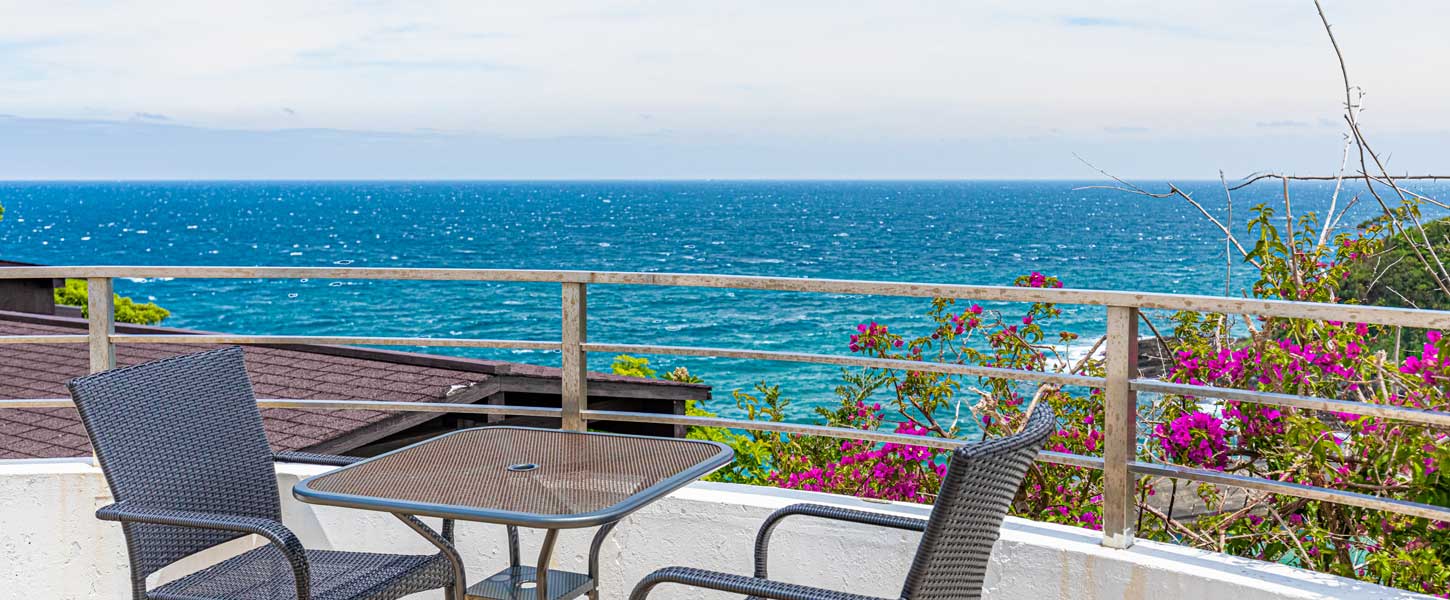 Thank you for visiting our website.
Garden Villa Shirahama is a small hotel overlooking the beautiful ocean of Izu Peninsula.
We welcome foreign tourists because Izu, especially Shimoda has one of the prettiest beaches in Japan, that many foreign tourists enjoy and easy access from Tokyo.
Another reason is we have experience traveling abroad ourselves and had been treated very nicely by the local people and would like to do the same thing.
We would like to introduce ourselves, why we started this small hotel business 20 years ago.
As an employee of a trading company, the owner lived in Canada for several years. During the stay, we sometimes travelled along the west coast of North America, often with no detailed plans.
In North America, there are inns along the road side. We stopped by and these inns provided comfortable shelter.
Running these easy-to-stay inns became his dream. The owner decided to retire from the company and moved to Shimoda.